Polar King Mobile (PKM) executive vice president Christian Aitken announces today that Diversified Truck Leasing has signed on as the first Polar King Mobile dealer in Montana, providing more convenient access to North America's first line of small, affordable refrigerated and freezer trailer solutions to Western U.S. customers.
For nearly two decades, Diversified Truck Leasing has been a leader in providing comprehensive truck leasing solutions, with expertise in truck and trailer repairs and maintenance services at its two branches located in Billings and Helena. The Helena branch is now broadening its offerings by adding sales of Polar King Mobile units, thereby catering to a wider range of customers in diverse industries that demand effective cold storage solutions.
Diversified Truck Leasing of Montana
"We are excited to partner with Diversified Truck Leasing to establish a presence in Big Sky Country," says Aitken. "We are working to continuously expand our sales network to bring over-the-road refrigerated and freezer trailers solutions through partnerships with reputable and reliable companies such as Diversified Truck Leasing." 
Dave Gardner, Diversified Truck Leasing's Helena branch manager says, "We are thrilled to team up with the good folks at Polar King Mobile and excited about the many new business opportunities on the horizon."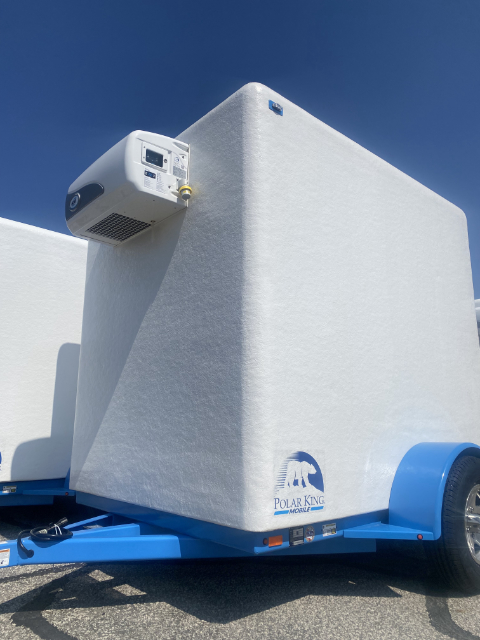 Polar King Mobile's 110V (15 AMP) refrigerated trailers are designed and engineered specifically for outdoor and over-the-road use. Their seamless fiberglass design provides a continuous surface with rounded, insulated corners to promote a sanitary environment that remains independent of extreme external temperatures.
Polar King Mobile does not sell its refrigerated units directly to the public, Aitken says. "We are creating a national network of value-added resellers by recruiting the best trailer distributors from the North American Trailer Dealers Association."
For more information about Diversified Truck Leasing, call (406) 384-4440, or visit www.diversifiedtruckleasing.com/helena-montana/.  
To learn more about Polar King Mobile, visit www.polarkingmobile.com or call (866) 260-4686. Potential dealers should email Christian Aitken at christian.aitken@polarking.com.
About Polar King Mobile 
Polar King Mobile was founded in 2020 to provide North America with the first affordable, small, refrigerated trailer solution. The company's refrigerated and freezer trailers, engineered specifically for outdoor and over-the-road use, feature a 100% seamless fiberglass design with a continuous surface. Polar King Mobile trailers are used by single-unit operators, chain restaurants, schools, health care facilities, government agencies, and many others requiring dependable outdoor refrigeration. For more information, visit polarkingmobile.com or call (866) 260-4686. Polar King Mobile is located at 4410 New Haven Ave Suite A, Fort Wayne, IN 46803 USA.